EnhancedBI has been designed to connect to any data source that is required, and over time we have developed a list of currently supported database types and software, if the database you currently use is not shown here, just ask us and we will be able to provide you with a connection.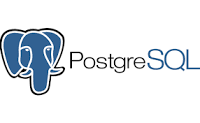 We have a lot of experience working with AS400 systems, this enables us to provide you with a service you need, whether it is maintaining a current AS400 system, or upgrading to a new system/ server.
There are a wide range of solutions that we provide for AS400/iSeries systems including but not limited to automated reporting using EnhancedBI, system upgrades and data migration. 
EBI Software are SAP Certified, this applies for both SAP Business One and SAP HANA. EBI are able to provide you with everything needed to get started with SAP.
SAP Business One: We are able to provide connections to SAP Business one, and using the EnhancedBI SAP Add-in, it's possible automate processes within SAP itself. 
SAP HANA:  Our all in one SAP HANA solution takes you from the very start of the process all the way through to the end. this includes server specifications, setup for either on premises or in the cloud, as well as the option of utilising the EnhancedBI SAP Add-in to advance and automate your information needs.